Tahiti & the Society Islands
on Le Paul Gauguin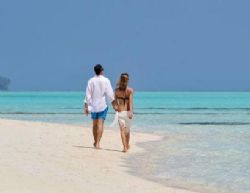 From Papeete, PAUL GAUGUIN Cruises invites you to embark on a brand-new 8-day cruise to discover Tahiti and the Society Islands. Set sail on board Le Paul Gauguin, for an unforgettable journey to discover idyllic islands and atolls.
The perfect introduction to the picture-perfect charms of the South
...

Why choose Ponant ?
A French crew, expertise, attentive service, fine dining and more. Within a fully 5 star setting, we take you to discover exceptional destinations while offering you a travel experience that is both authentic and high end.
Travelling the French way
As the only cruise company sailing under the French flag, PONANT is an exponent for the French way of life across every sea on the globe. On board, this is translated through ex
...