The Weddell Sea & the South Sandwich Islands
on Le Commandant Charcot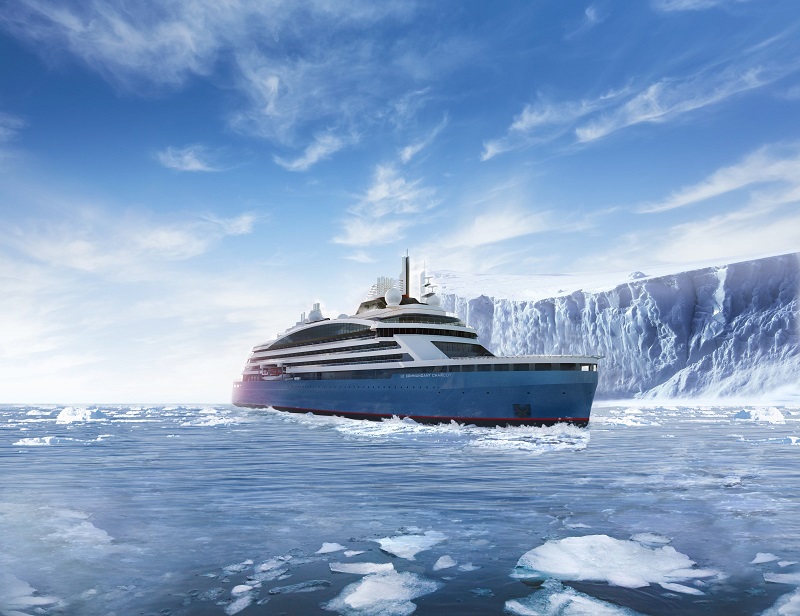 The Weddell Sea & the South Sandwich Islands
From Patagonia, to the Antarctic peninsula, via South Georgia and the South Sandwich Islands, this all-new itinerary will take you into the heart of the Scotia Arc.
This volcanic archipelago at the junction of the Andes cordillera and the Antarctandes will be revealed to you in all its riches and splendour.
...
About Le Commandant Charcot

Why choose Ponant ?
A French crew, expertise, attentive service, fine dining and more. Within a fully 5 star setting, we take you to discover exceptional destinations while offering you a travel experience that is both authentic and high end.
Travelling the French way
As the only cruise company sailing under the French flag, PONANT is an exponent for the French way of life across every sea on the globe. On board, this is translated through ex
...
Prestige Stateroom Deck 6 Cat.PR6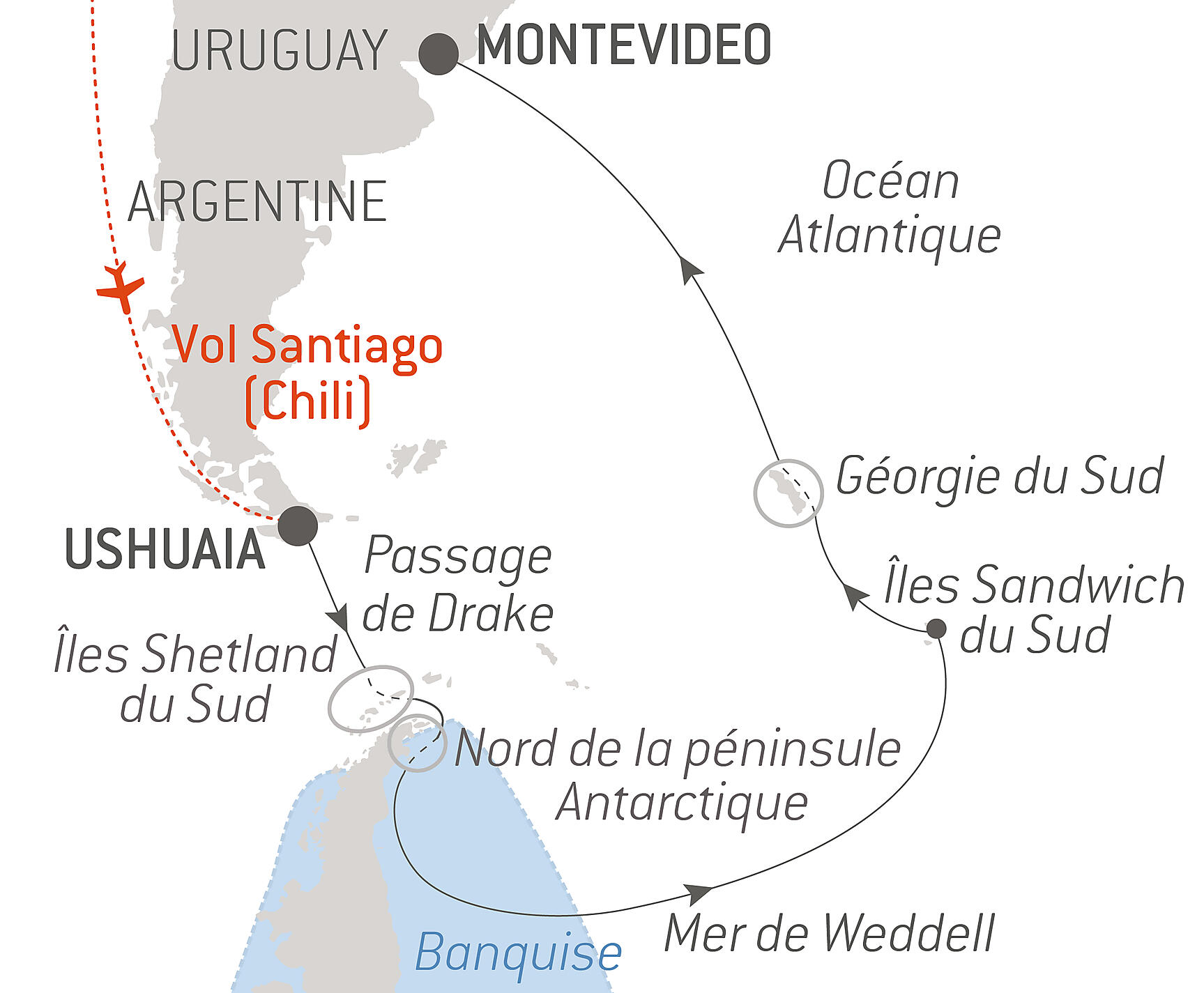 | Day | Port | Arrive | Depart |
| --- | --- | --- | --- |
| 1 | Ushuaia | | 6:00 PM |
| 2 | Crossing The Drake Passage | | |
| 3 | Crossing The Drake Passage | | |
| 4 | South Shetland Islands | | |
| 5 | North Antarctic Peninsula | | |
| 6 | The Weddell Sea | | |
| 7 | The Weddell Sea | | |
| 8 | Thule Island, South Sandwich Islands | | |
| 8 | Cook Island, South Sandwich Islands | | |
| 9 | Saunders Island, South Sandwich Islands | | |
| 10 | Zavodovski Island, South Sandwich Islands | | |
| 11 | At Sea Aboard Le Commandant-Charcot | | |
| 12 | South Georgia | | |
| 13 | South Georgia | | |
| 14 | At Sea Aboard Le Commandant-Charcot | | |
| 15 | At Sea Aboard Le Commandant-Charcot | | |
| 16 | At Sea Aboard Le Commandant-Charcot | | |
| 17 | At Sea Aboard Le Commandant-Charcot | | |
| 18 | Montevideo | 8:00 AM | |