River cruising in these areas is very limited, although the riverboats are smaller luxury is not compromised offering full amenities for those looking for a more relaxed & intimate encounters with nature yet easily combine with additional touring options in the regions.
Meet our EXOTIC river cruise providers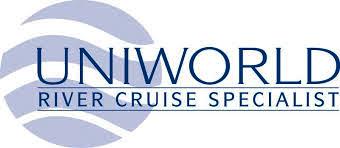 We are here to help at no additional cost, ALWAYS CALL for current discounts!

Uniworld boutique river cruises has added India as the newest river cruise destination, experience their 13day itinerary "India's Golden Triangle & the Sacred Ganges" cruise and tour journey along the Ganges onboard the "all suite" luxurious, Ganges Voyager II, and while onshore, stay in magnificent Oberoi Hotels and Resorts.
In Botswana the Chobe River Cruise features 4 night river boat safaris for unique viewing opportunities as you move in exceptional comfort along the river's edge ready for the early morning and evening trips to the watering hole. There are numerous combinations with popular land arrangements sure to satisfy both those looking for Africa's big game and great variety for birders as well when they are interwoven into a complete African adventure.
Half a world away is the mighty Amazon River accessible as it flows into the ocean by some ocean cruises navigating upstream only as far as Manaus. Originating in Peru the Amazon Basin region covers more area than Western Europe, this largely unexplored is where the real Amazon River cruise experience awaits. This remote area is now accessible by modern riverboat boasting luxurious all suite accommodations for very small number of guest and easily combined with additional touring options throughout Peru and South America. An Amazon River Cruise could be the answer to your next wilderness adventure.